417 Cowboy

This vape juice never goes out of style and there's always an occasion for it. In this case, 417 Cowboy is a classic taste. In fact, it's THE taste. Sweetly aromatic with the perfect earthy body, and just enough bite to make it satisfying, you won't find


417 Froot

Like a tropical escape, only better because it's yours anytime you want it: this vape juice is a Fruity treat all day long! Comprised of delicious fruit flavors along with some underlying tones that remain undisclosed, this is one tropical, fruity masterp


417 Mild Blend

This vape juice starts with a mild tobacco dancing gracefully alongside a cream filled caramel front note. While you take in the flavorful inhale, picture a palm tree giving way providing a tasty coconut flavor body. As the juice dissipates, a bold Cuban


Alli-Oop

This delicious flavor is a mixture of Cinnamon roll, hazelnut and caramel for a sweet decadent surprise that will have you going back for more all day!


Aurora

this vape juice does not fall short of expectation. Aurora vape juice combines sweet berries, sour green apple and light pear fruitiness. This all may sound intimidating but this vape juice is as simple as it is delicious.


Bi-Polar

This perfect vape combination binds fire with ice with a delicious fiery side of cinnamon and a icy cool side of mint making one mixture that will have you craving more with each hit.


Black Cherry

Black Cherry is a remarkably nuanced flavor that consists of nothing but bright red, strikingly plump cherries. The sweetness of this flavor is intense without overpowering the complexity for which this fruit is known. With each hit, it will feel as thoug


Bloo-Raz

This delicious combination of blueberries and raspberries delivers a unique vape juice experience. A deep inhale of sweet blueberries starts this ejuice with the greatest force. A back note of raspberry loads this juice with a pleasurable piquant note tha


Bubblegum

Bubblegum is a candied tropical fruit punch blended with a timeless bubblegum that will leave your mouth watering for more. Prepare your coils for a blast of flavor as this is one of the most popular flavors in 417 Vapor for good reason. A smooth throat a


Butter Rum Cake

The decadent flavor of Butter Rum cake without the extra weight. This delicious vape will start off with a delicious flavor of buttery rum cake and leave you with a memorable, flavorful vape. This is a great vape for any day and every day.


Cafe Coffee

Oh coffee, where would we be without your deliciously rich, sensuous flavor? Your ability to turn a half-awake person from running on auto-pilot to kicking into 5th gear instantly is unequivocal! In other words, you are amazing. You deserve love songs wri


Caramel Creme

Experience epic, chewy thickness of vanilla ice cream blended with rich caramel. Let the vanilla ice cream melt onto your tongue while filling your mouth with deep pools of bursting taste. As the plot builds, caramel adventures through your taste buds del


Cheesecake

Experience a decadent New York Style cheesecake. An inhale of cheesecake begins providing a rich dose of delicious without overwhelming the palate


Cinnamon Roll

. A tight melody of cinnamon and crumble cake flavor body adds depth to this e-liquid leaving a sugary sweet after that will leave you satisfied every time.


Cotton Candy

Cotton candy clouds, oh my! Fluffy candy goodness, known for melting in the mouth and leaving behind the most delectable sweet taste, this vape juice is sure to bring up some playful memories! As fun as tastes get, cotton candy is the bomb!


Creme de Menthe

A breeze of icy cool menthol arrives first carrying a brutal basket of delicious melons. The flavor body is overcome with creamy smoothness with a deeply rich serving of coconut cream. Upon the final gasp of life before the Ice Monster conquers your palat


Dragon's Tear

Dragon's Tear is a delicious and fruity combination of exotic dragon fruit and menthol for a sweet and cooling experience. This crisp flavor is finely balanced with just the right amount of fruit and menthol and delivers the perfect punch. If you're looki


Grape Soda

A classic crisp purple grape collides with a splash of sweet and tangy with a slight candy note for a truly refreshing taste. The inhale delivers that timeless classic purple grape while the exhale is when the candy shines.


Green Apple

Each hit is like biting into a crisp green apple that's exploding with juicy goodness. You'll find yourself hitting this flavor all day long thanks to its pure and authentic taste. Every inhale delivers that satisfying tartness that makes you salivate ri


Hazelnut Creme

Smooth, rich mild black tobacco comes in first on the inhale and is sweetened by the addition of rich, indulgently creamy hazelnut. A deep, rich, buttery caramel note closes the flavor on the exhale for a sensational tropical experience. Yes, this aromati


Hot Tamale

This e juice will take you on a journey to your favorite cafe for a piping hot mug of chai latte. Subtle notes of cinnamon and clove spices provide undertones that accent the flavor, while a touch of honey add to the complexity of this flavor. Each puff e


Lemon Skiddles

This is a flavor that combines the remarkable taste of lemon into a special candy treat, providing just the right amount of tang and sweetness to overload your taste buds!


Menthol Ice

This is an iconic taste of true menthol, that runs neither on the edges of minty or tobacco in taste. Dry, cooling, and tingly, yet so refreshing.


Mountain Dew

This delicious flavor tastes exactly like the drink, but without the sugar!


Ocean Water

Whether you're basking in the hot sun or in the cold of winter dreaming of warmer days, Ocean Water is the perfect vape juice for any time of year! Let your taste buds experience tangy frozen berries blended together with a refreshing cooling base. This m


Peacher's Daughter

Freshly juiced peaches are blended with the juice of zesty oranges and drizzled with grenadine. With each inhale, the sharp tang from the peaches makes you drool like crazy. Then, the bright, zesty orange juice runs down your tongue, putting a smile on yo


Peppermint

This vape juice lands uniquely with a mild and smooth leaf tobacco inhale painting your tongue with serenity. A hidden back note of chilly peppermint emerges just in time to fill the exhale with endless rapture.


PMS

Peach, Mango, and Strawberries all come together in this succulent and sweet vape. This flavor will have you thinking you were on the beach in Jamaica with each and every flavorful rip


Quasar

Enjoy a smooth, creamy vanilla inhale with a rich fudge exhale. It's a rich creamy vape with just the right amount of sweetness that's sure to be your new favorite all day vape!


Raz Ice

This marriage of delectable flavors fuses freshly picked raspberries, creamy smooth vanilla ice cream and lush serving of delicious wedding cake. An inhale of raspberries provides the palate a subtle tart berry note seeping through the crevices of your ta


Shadow Step

Developed by expert mixologists and hand crafted to perfection, this brilliant flavor consists of a warm buttered toast smothered in a delicious ripe blackberry jam. Upon the first inhale, you'll be greeted by an eruption of blackberries with a creamy but


Slimer

This invigorating kiwi blend will have you taste buds going wild for the fruit blend of a lifetime!


Spearmint

The flavor profile is so fresh, so clean, you'll feel like it also gives you fresh breath after each and every puff. The inhale delivers a clean minty flavor that will coat your tongue with a refreshing sensation with just the right amount of sweetness. T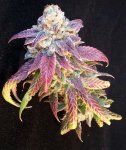 Sticky Kush

A decadent and fruity dessert blend of sweet and tart pineapples, ripe strawberries and a layer of luscious rich cream will take your taste buds to a fruity euphoria. This full bodied vape juice is perfectly balanced, with no flavor overpowering the othe


Sweet Blueberry

Combining juicy tart blueberries and a golden flaky crust, this is the ideal morning vape juice treat. This high VG juice combines the potential of huge clouds with an unforgettable blueberry front note and finishes with a golden flake body.


Sweet Pineapple

The inhale consists of a sweet pineapple while the exhale delivers a sweet fruit that's been slightly grilled on an open flame. A juicy and crisp pineapple vape juice.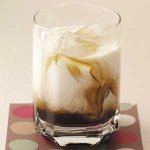 The Dude

This delicious vape is inspired by the White Russian drink. A perfect mixture of vodka, Kaluah, and cream speaks for itself.


Vanilla Custard

This tremendously tasty vape juice provides an influx of deep and smooth custard lined with voluminous vanilla. An inhale of killer custard creaminess sets the stage for a flood of creaminess gliding upon your tongue. An exhale of delicious vanilla bring


Vanilla Ice

Feelin' vanilla? Whether you enjoy this one on its own, or blended with other flavors, it is the quintessential vanilla vape juice. Creamy profile, sweet essence, clean menthol flavor; it's an absolute instant classic, ready to envelop you in a haze of va


Vanilla Sex

Vanilla Sex captures the seductive and smooth taste of a fresh vanilla bean perfectly. Each hit is a luxurious experience for your taste buds and palate. The hint of sweetness brings out the richness of the glorious vanilla flavor. With each inhale, that